Shaping Classes: Learn to make a Corky
Tom Wegener
        Shaping Classes: Learn to make a Corky
In my book, Surfboard Artisans For The Love, I discuss the importance of inspired surfers making their own surfboard.  It is what keeps the surfboard industry vibrant and what keeps the entire industry alive in Australia and around the world.  It perpetuates our culture and influences our identity.  All of the surfboards we ride were designed by imaginative surfers looking for a better ride.  I love Simon Anderson's story of the development of the thruster, Mark Richards with the twin fin and Tom Blake with the hollow plywood board.  They all come from a place of inspiration and a love of surfing. 
It's due to these values, this tradition and my excitement for the Corky contstruction that I have decided teaching how to make Corkies will further surfing evolution, and that I would like to invite people to my factory to learn how to make their own Corky.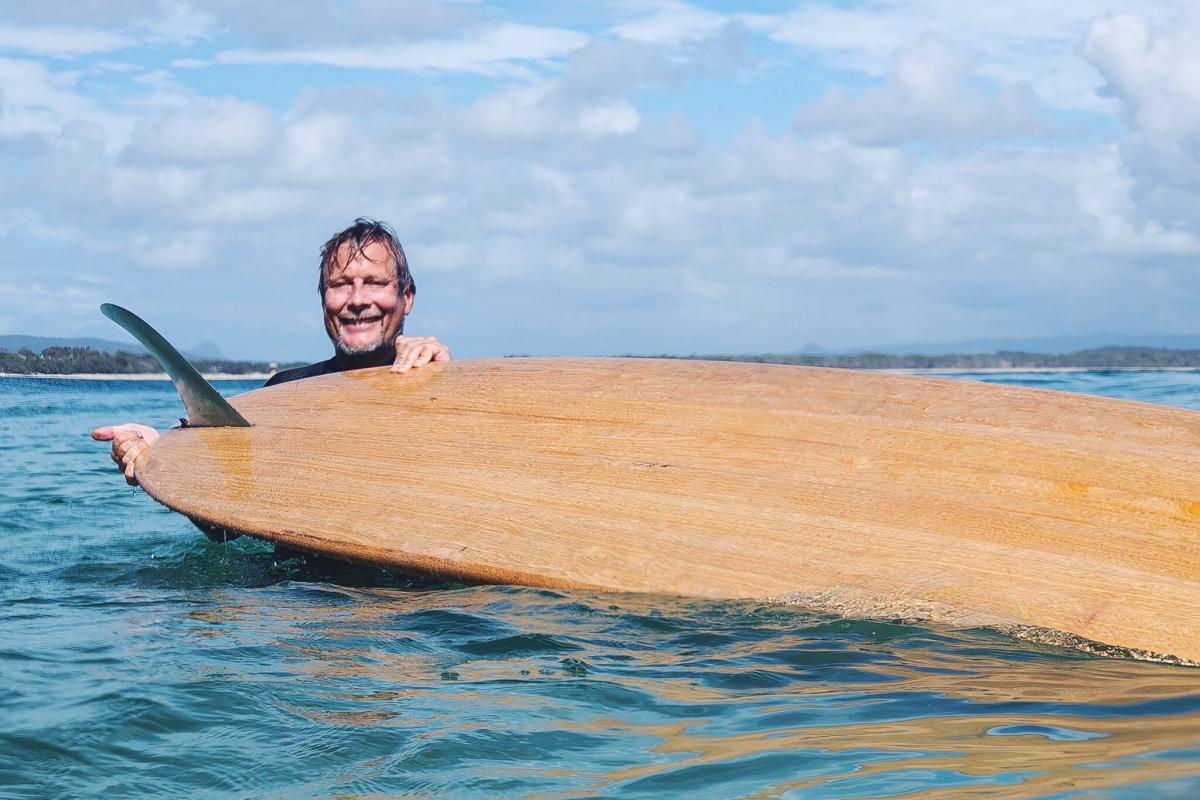 I asked Surf photographer @bianca_brown to take this shot of me because it was the moment that I proved to myself that the flexible Corky is substantially faster on a small wave than a glassed foam board.  I had this corky and my favourite foam noserider and traded them back and forth through the session.  I sold the foam board within two days. I am completely dedicated to the new Corky construction method.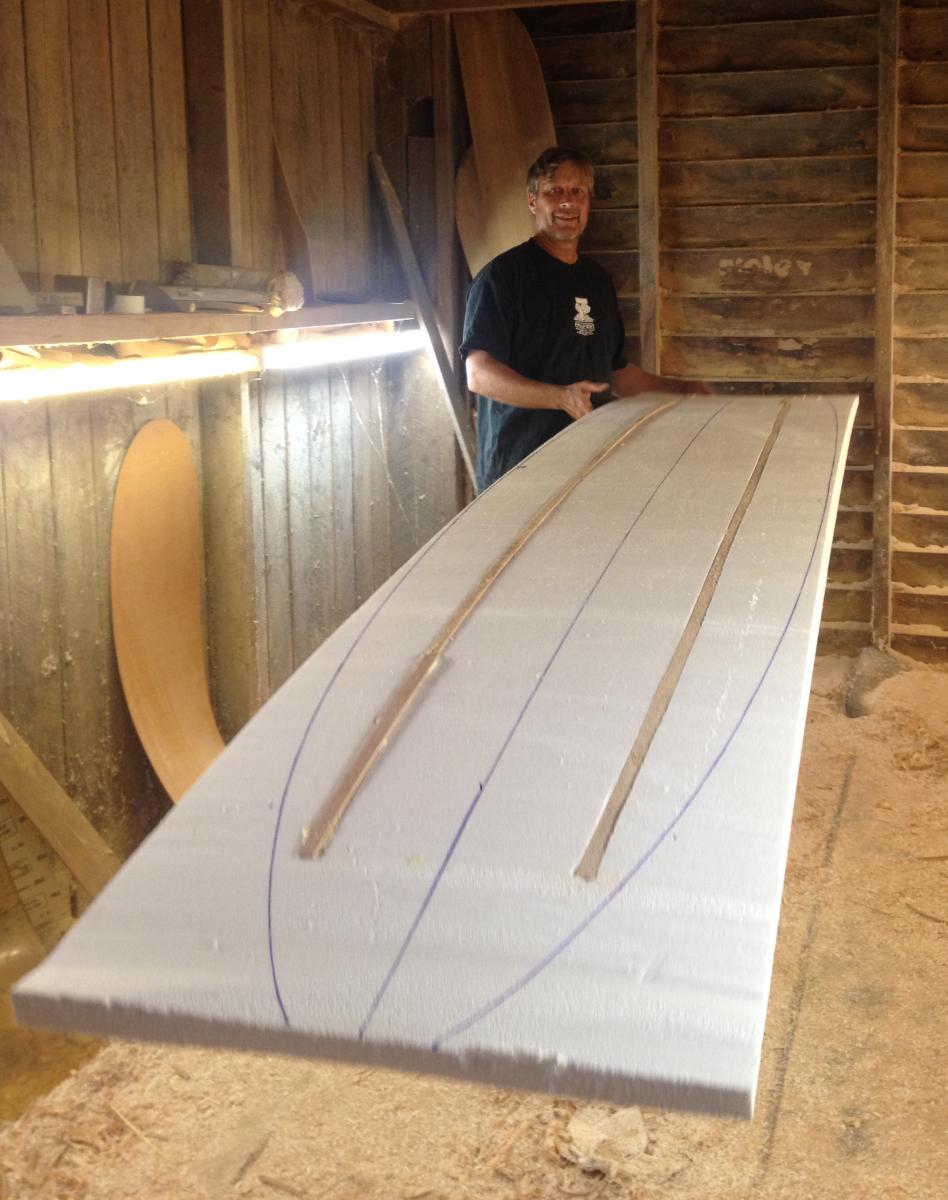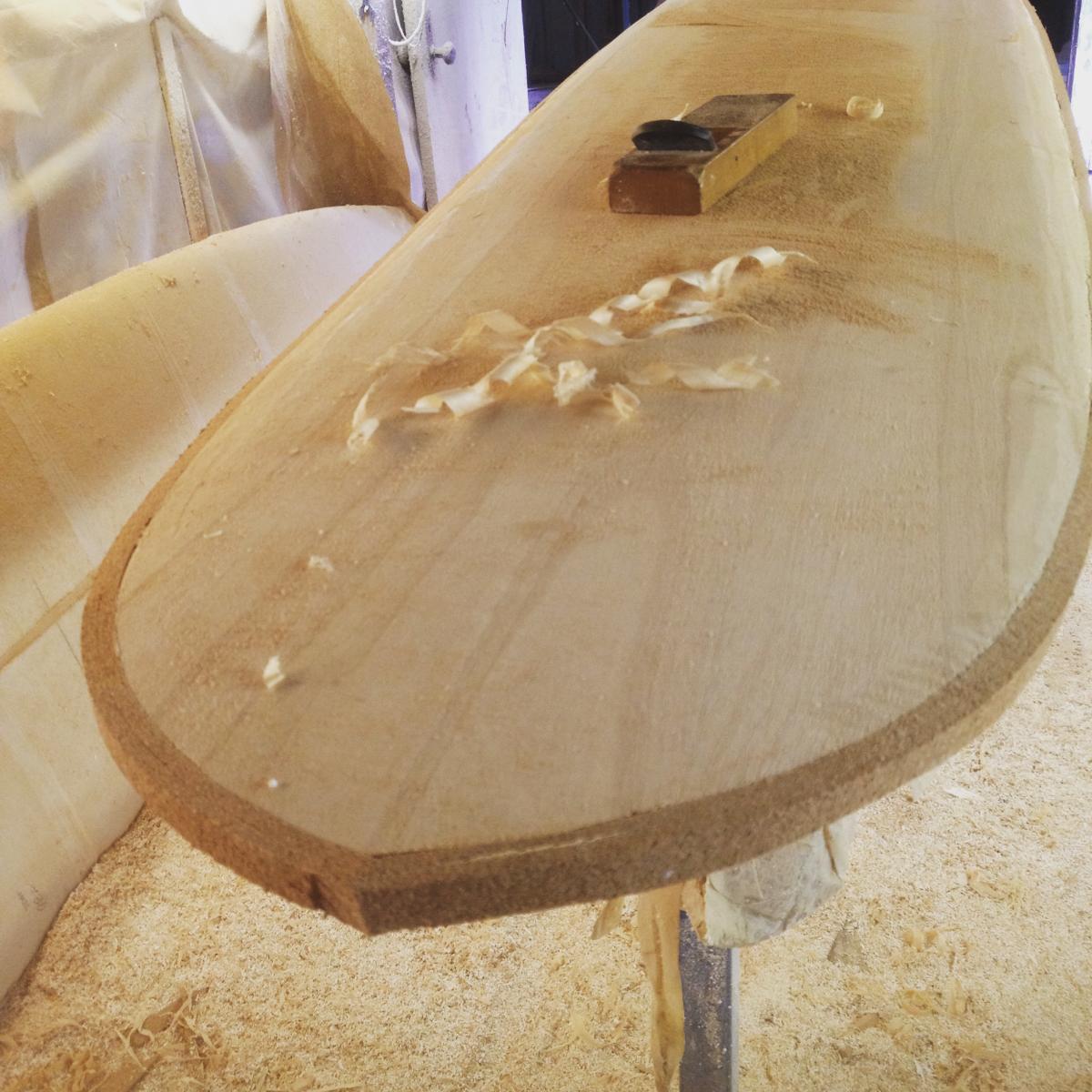 The corky method is way to make surfboards without toxic materials.  You do not need a respirator.  However, it mentally demanding because you have to see and feel the final product in your mind before you begin working.  You start with a rectangle of foam and you must cut your own rocker and outline templates; however you must consider that there will be layers of wood on the bottom, sometimes a stringer down the middle, and cork covering the rails and deck.  The blank is smaller than the final product so you must visualize the final product as you add elements to the board and then shape them.  You need to know how much flex you would like as you add wood to the board and how much buoyancy as you shape the foam.  It is a challenging process but makes you deeply consider every aspect of your surfboard.  You begin to master these aspects of surfboard design some of which have been largely unquestioned for the past half century.  You have the freedom to develop new surfboard designs, but it takes some mental gymnastics.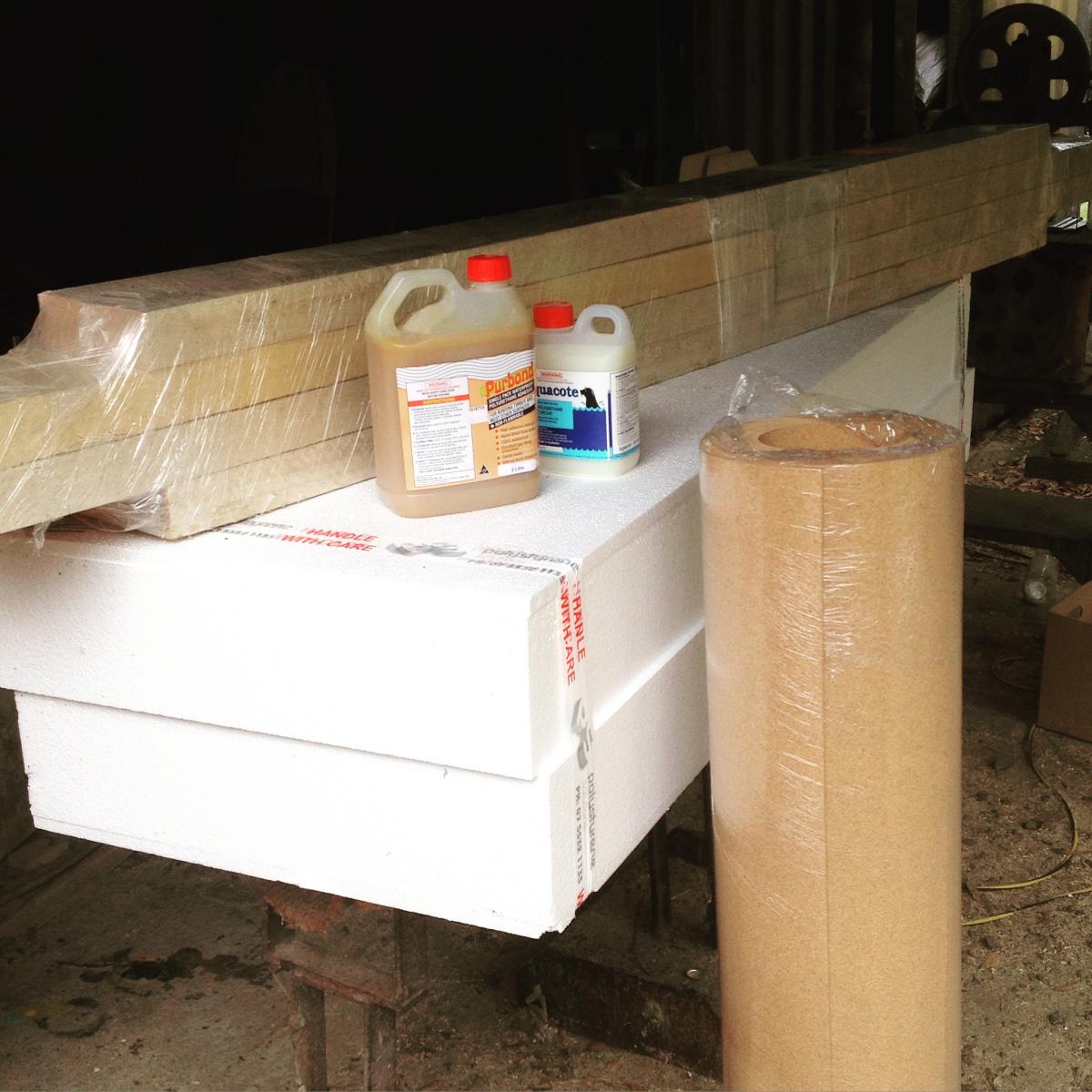 The beauty of the corky method is that you can make any surfboard shape from the same basic materials.  From the materials in the photo above, I could make a 11' glider or a little bellyboard.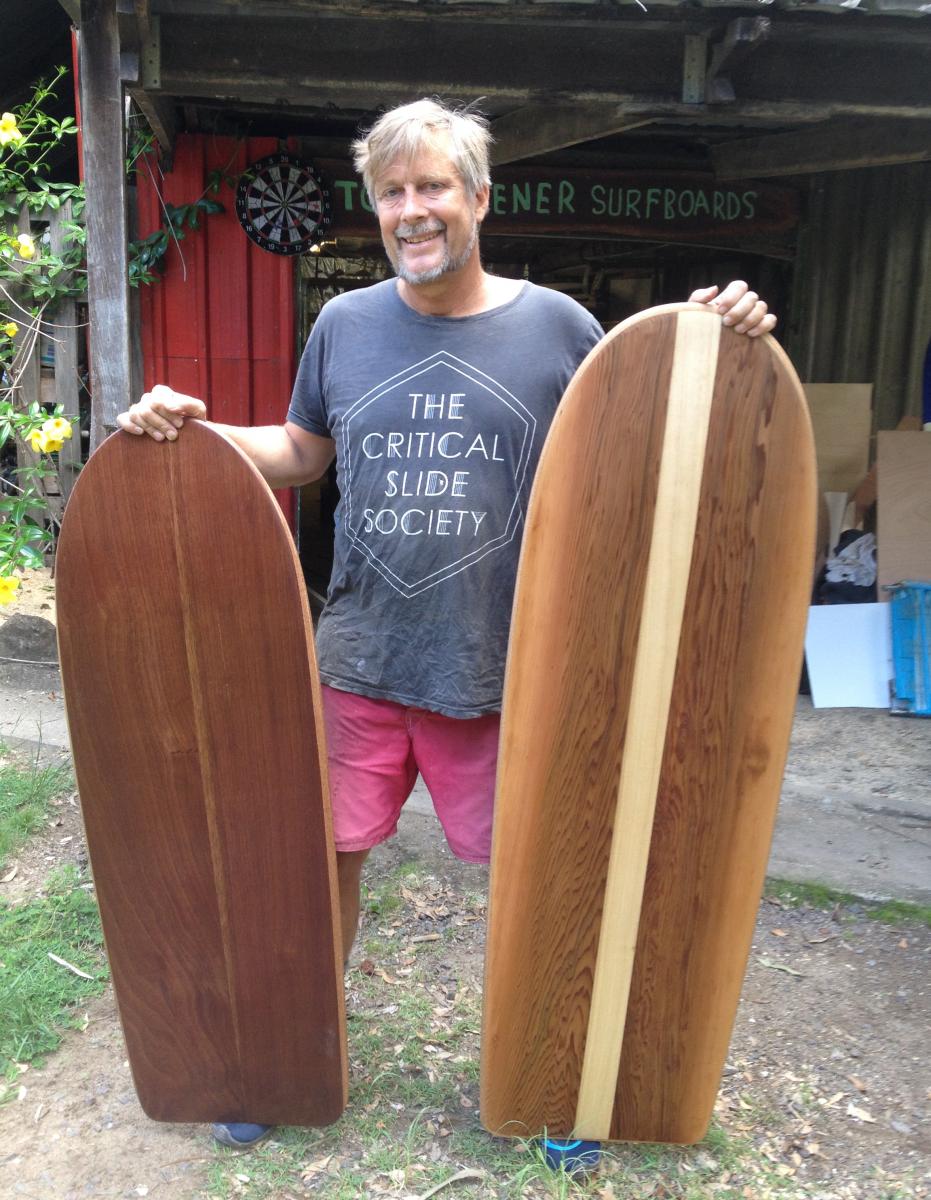 Two Corky bellyboards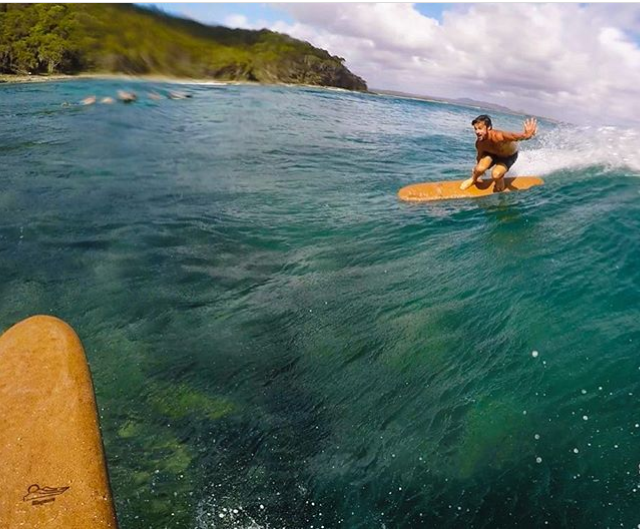 Jakey Pedro on a peanut doing a cross over with me on a 10'4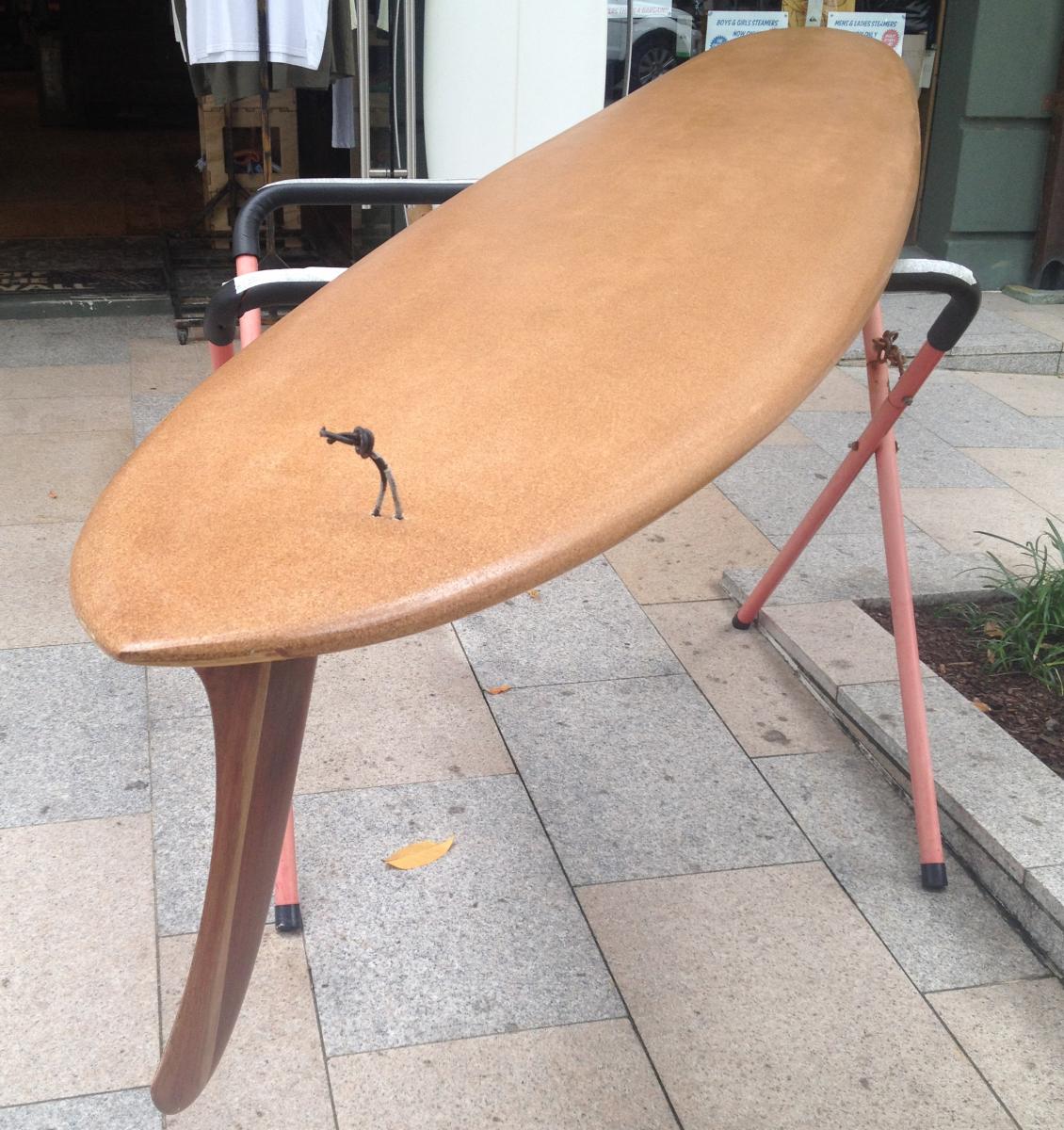 11' corky glider
General Prices:
Order a board and spend half a day watching me make the board.  The cost is $500 for a bellyboard, $950 for a finless corky (5 to 6'6") and $1850 for a longboard.
Spend a day at my factory learning the process: $330 per day.
Make your own board with me, learn the process in depth and stay at my house for three days: the price of the board plus $900. 
Longer internships: Contact me and we can make a plan
Please contact me at: [email protected]
Thank you very much.  I hope to see you sharing the Corky experience.
Tom Wegener