Doctor of Surf Culture
Tom Wegener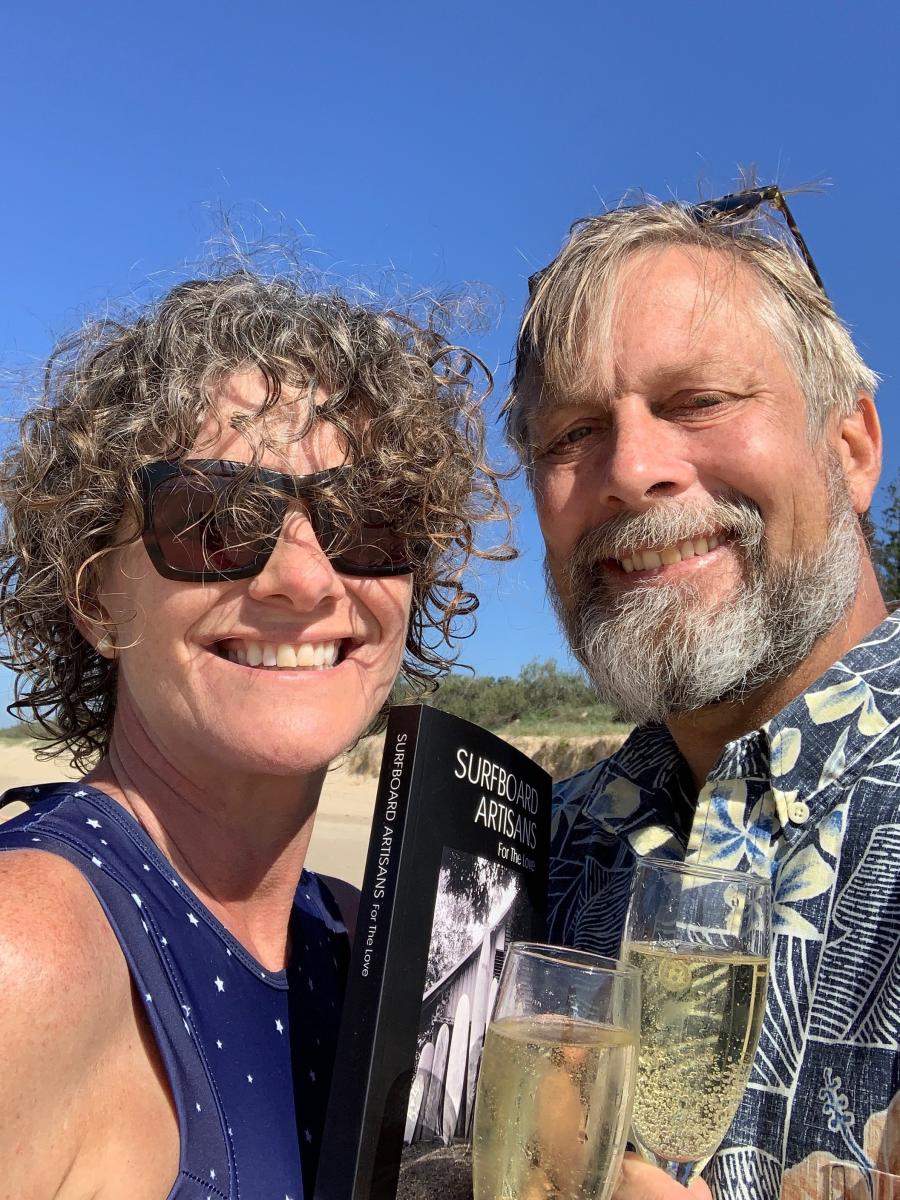 Tom's research into the sustainability of the surfboard industry has earned him a Doctor of Philosophy of Surf Culture at the University of the Sunshine Coast. It was a six year journey of research and writing, followed up by many edits & rewrites.
"I am infinitely grateful to my wife Margie for her support and encouragement. For three years I was buried in the thesis and often vacant from the real world, and then for almost another three years I was left wondering if my work would pass the board of examiners. It was a difficult time for the whole family and coincided with having two teenagers going through high school. We are on a new path now, out the other side. Many times one of us wanted to give up, but fortunately we never both gave up at the same time. The PhD is opening up all kinds of exciting opportunities to further my work in the surfing industry."
Tom and Margie have enjoyed enormous success from their humble home and surfboard factory in the Noosa hinterland including the 2009 Shaper of the Year accolade, a 2010 Smart Business Award and a 2011 Innovation Award from the Sunshine Coast Council. They have worked with leading film makers Thomas Campbell, Jack McCoy and Nathan Oldfield. Now they are sharing the deep cultural and intellectual philosophies behind surfboard shaping and creating at Wegener Surf Stay. Their focus has shifted from purely creating and producing surfboards to now sharing and teaching surfboard design, surf culture and history. 
The thesis and book, Surfboard Artisans, For The Love, is now available to download online at http://research.usc.edu.au/vital/access/manager/Repository/usc:28442 Simply follow this link to download and read the book. It starts on page 70.
Surfboards are just the output of this beautiful machine called surfing. Tom and Margie are now working on the machine itself with great developments coming in 2020!
Please go ahead and read Surfboard Artisans, For the Love by Tom Wegener PhD
BUY THE BOOK here