Noosa Festival of Surfing Highlights 2013
Tom Wegener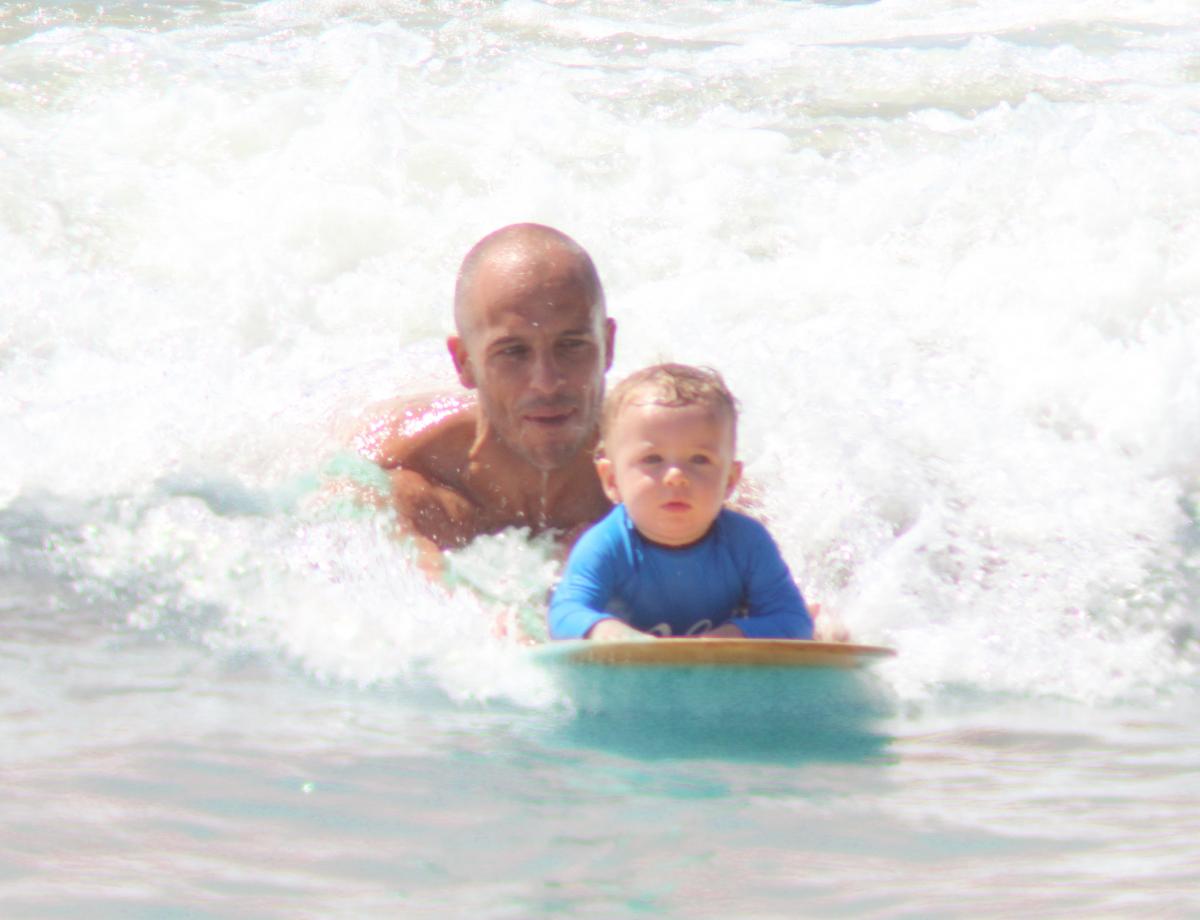 Dane Wilson and Son brave a massive closeout
The 2013 Noosa Festival was probably the best ever.  The surf was pumping with four days with perfect sunshine.   It was GREAT!!!  But, the most memorable event for me was sitting on the beach watching the finals as well as a crew surfing the beach peaks in front of us.  Were under the GSI tent and had our own very comfortable scene.  The surf was only waist high and I brought four albacores and 8 surfies down to the beach for everyone to ride.  They hardly came out of the water all day.  Wave after wave of kids and parents alike came by to try the boards.  It was a great time watching them,  looking over at the ripping going on in the finals, and then having a cool drink and a sandwich.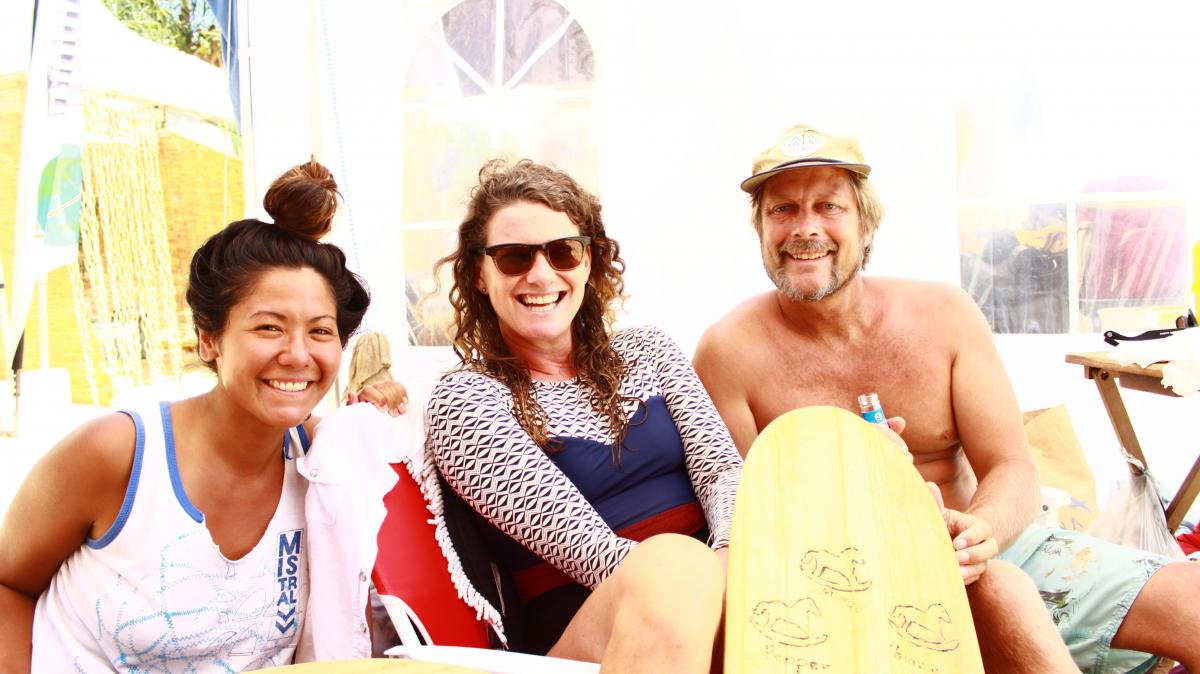 Crystal, Margie and Tom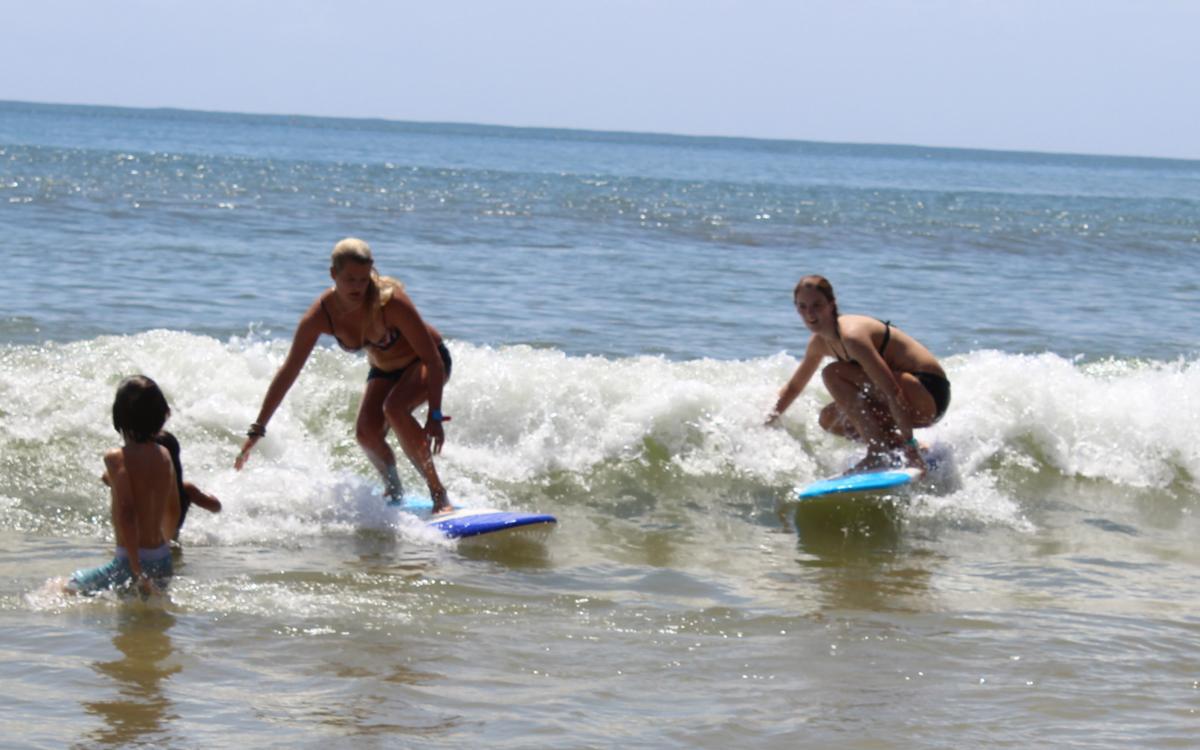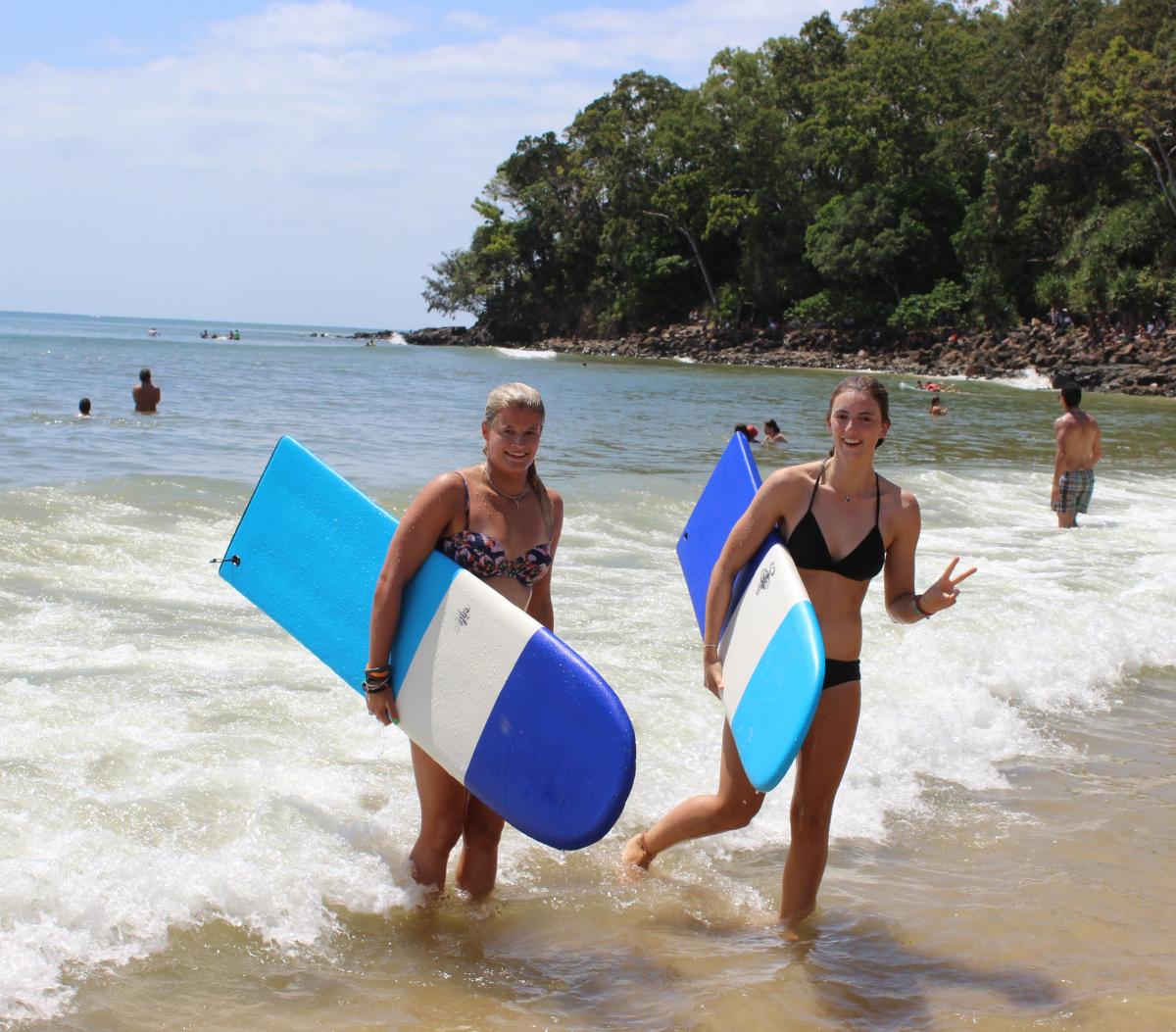 These girls came by and loved the albacores.  The albacore luck definitely rubbed off on them because Roisin Carlan, the girl on the right, won the professional women's division and Sam Suendermann  on the left one the grand prize draw for a trip for two to the Mentowies with World Surf Safaries.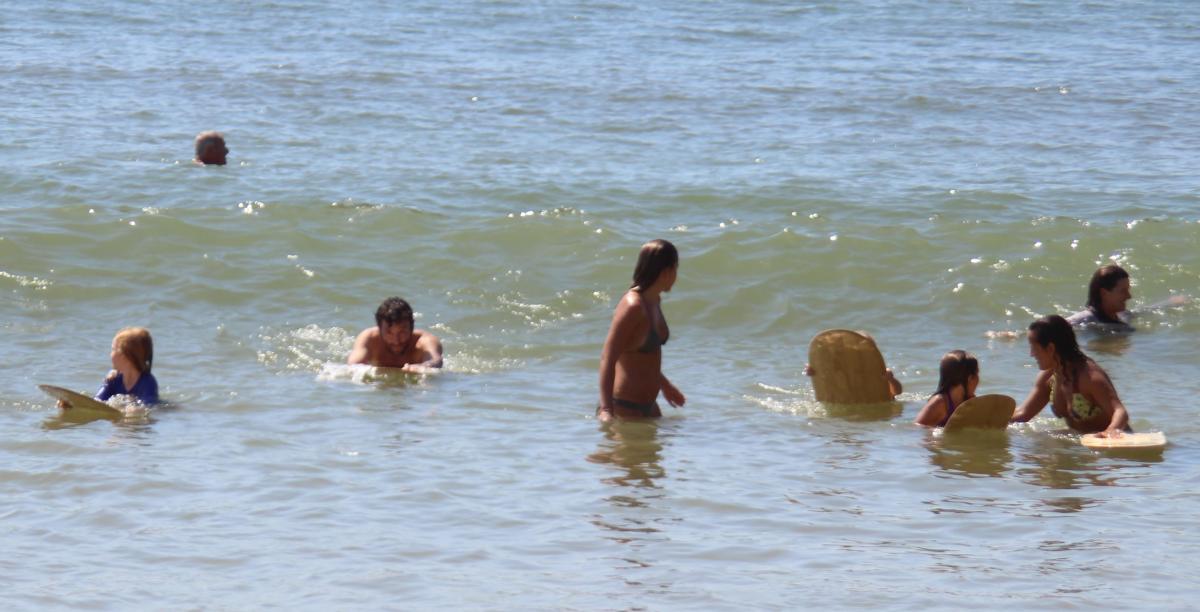 Surfies galore!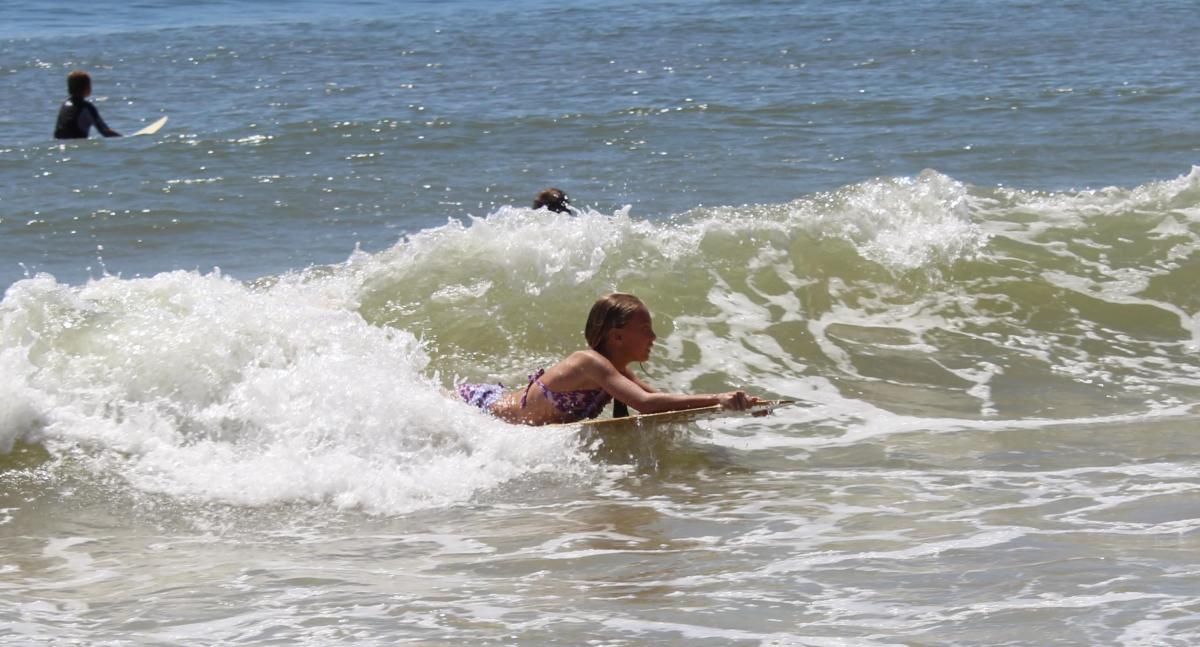 Sunday Wegener finds a nice left slide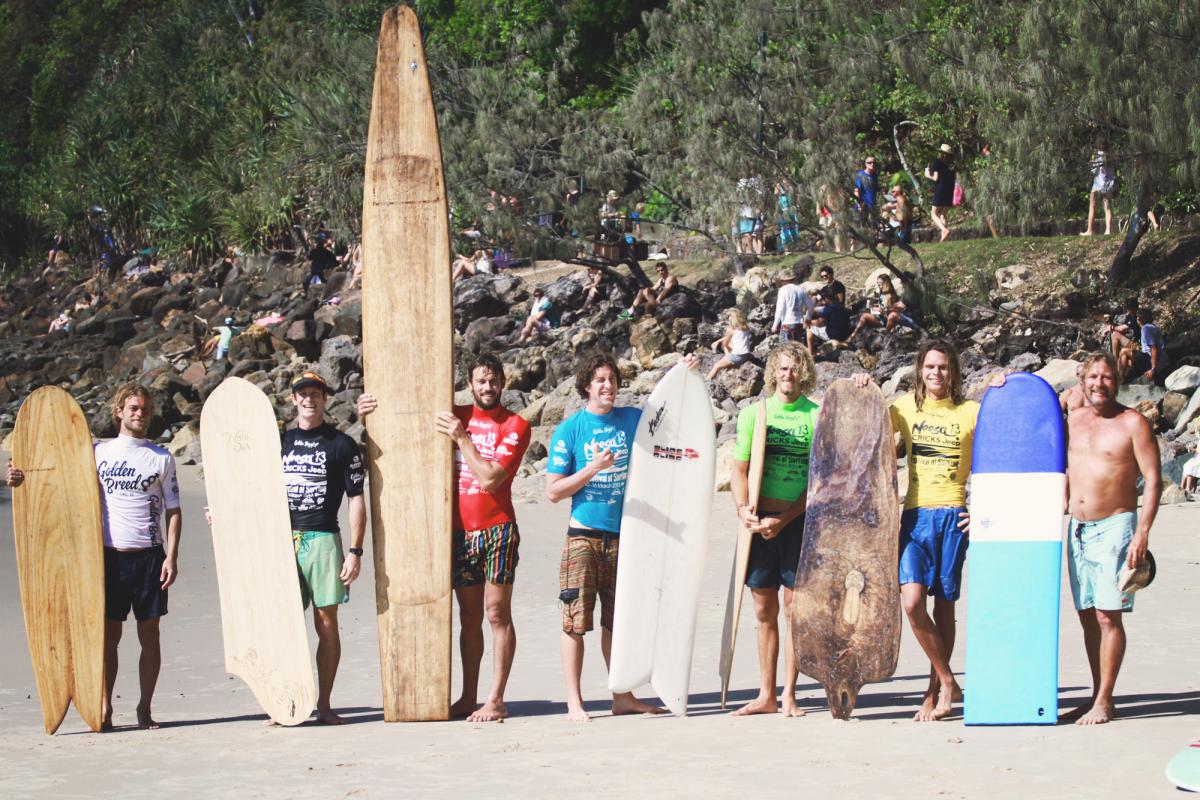 Finalists in the Seaglass Finless Pro:  Left Jordie Brown, Fred Branger, Jacob Pedrana, Sean Oppenheimer, Mitch Surman, Braden Weir (the winner), and Me who was not in the finals  but jumped in the photo anyway.  Photo by Brooke Dombroski from Hawaii
I am very involved with the GSI finless Pro division and the surf was perfect for the first two rounds. The highlight for me was I was in the same heat with Finley and we got some great waves together.  For over half the heat we could hear the announcer saying that we were coming first and second.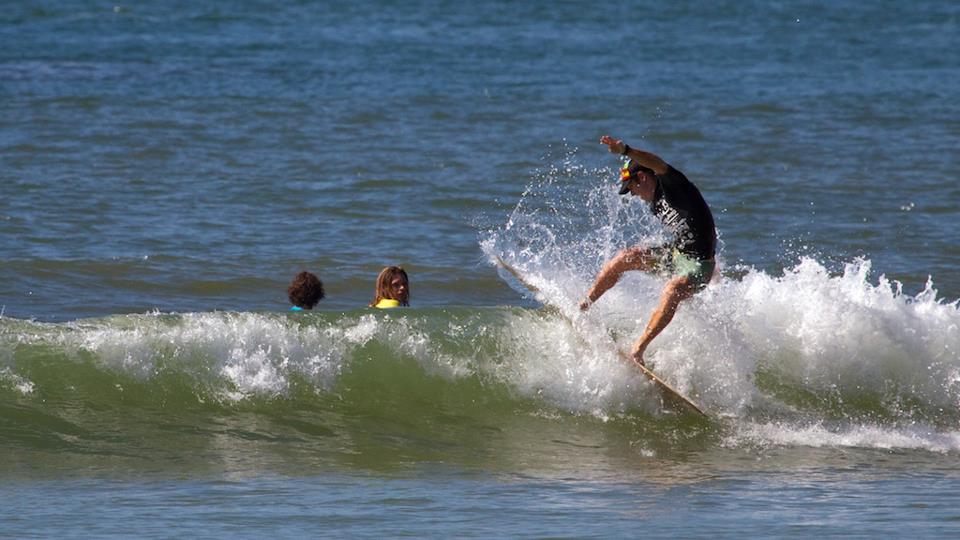 Fred Branger shows that the alaia can rip a very small wave:  Photo Daniel O'Sullivan
The surf had fallen way off for the finals and was barely waist high.  I was worried that it may be uncontestable for finless.  I was wrong.  All of riders made impressive rides and still got the crowd cheering on the very weak surf.  This was important to me because it really proved that finless surfing is still a viable contest division even in tiny surf.  This was the third year for the Finless Pro and it has definitely proved it is worthy and a crowd pleaser.