Noosa Festival of Surfing Finless Division 2016
Tom Wegener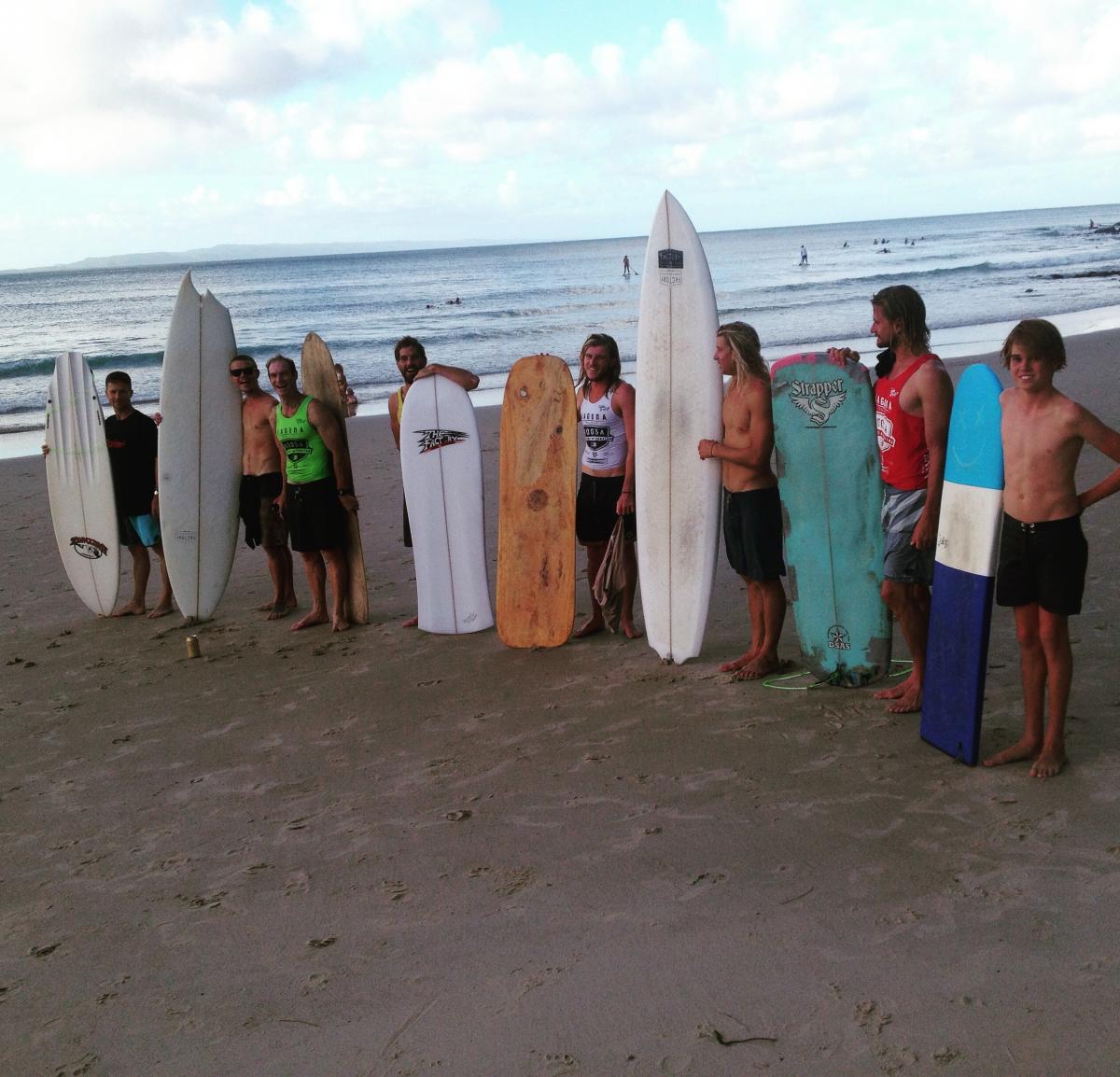 Adam Baldwin, Matt Williams, Fred Branger, Sterling Harper, Josh Woollett,Stuart Jaeys, Carl De Landre and Gus O'Malley
The finless comp is the smallest division in the Noosa Festival, and nearly disappeared with GSI pulling out (after generously sponsoring it for four years). I felt honoured to jump in as the sponsor and help support the festival which has done so much for me over the years. I love how the event brings together finless surfers for a sharing of ideas and stoke. This year the diversity of surfing styles was on display as the surfers came with a wide variety of boards. Matt Williams, my old apprentice, had foam and fibreglass boards with channels running down the bottom and hard edges, while JJ Star surfed a regular boogie board. There were two albacores and One Tuna in the Competition and Fred Branger and Josh Woollett surfed an alaias. The most unusual entry was Carl De Landre,who was riding the middle section of a longboard. The tail and broken off his board and later the nose and he felt the board surfer better without them.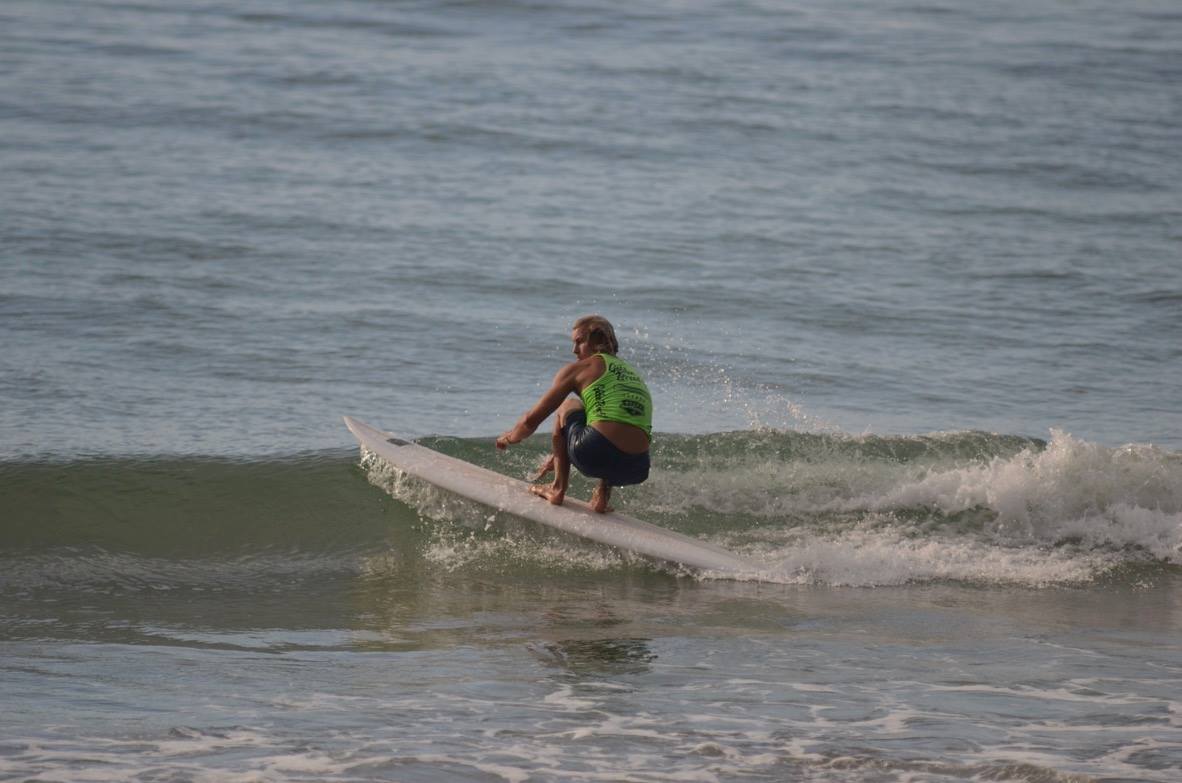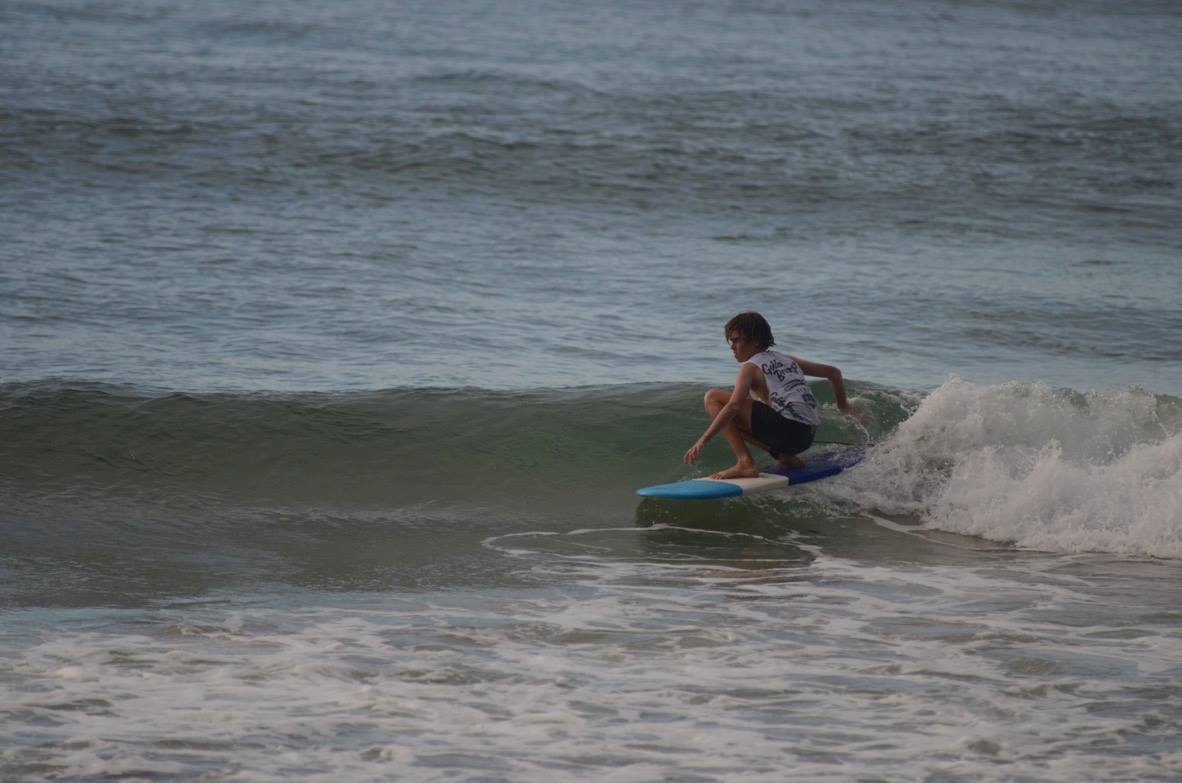 Stuart and Gus sliding into the finals.  The surf was not big, but contestable: Photonoosa
I got to talk to each of the contestants and find their stories. Each seems to have an individual take on finless surfing and where it is going. In the end JJ and Carl came out to my factory and we started on making their favourite surfboard shapes with my new paulownia and cork method. I love that finless surfing is still in its infancy. There is no one standard model and it is still a blank canvas. This genre is growing before our eyes and it is fun to be a part of it!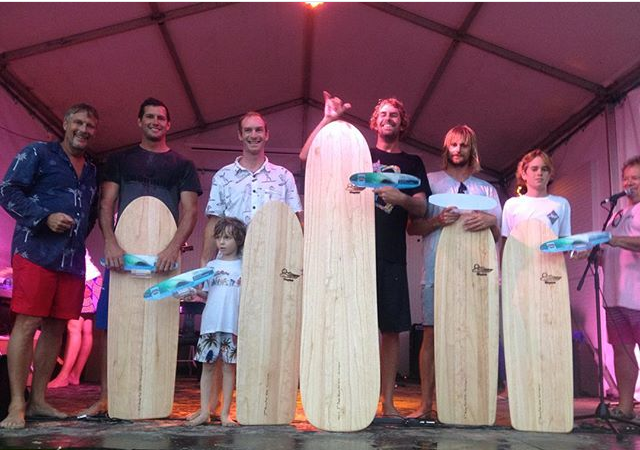 Each contestant recieved a new surfie and the winner a new peanut alaia.  From left to right: Me, Geoff Breen, Fred and Lockie Branger, JJ Star, Carl De Landre and Gus O'Malley