February 2012 deals...
Tom Wegener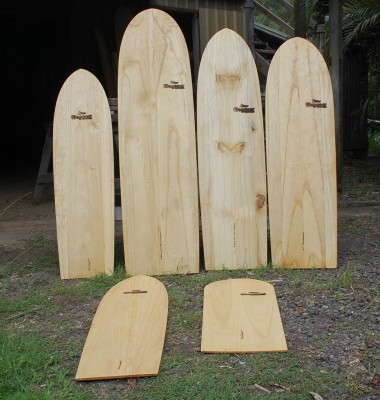 Seems like the whole world is in trouble and the doom and gloom about the economy continues.
The only things that make me feel good are, in no order; surfing (naturally), a hard days work, beer (still), my family and my garden. That's all the important things I need. Margie has come up with some deals for this time of the year to help you enjoy your surfing, which is - hopefully - something that still makes you feel good! We have some great new tee shirts. These shirts were designed by Daryn McBride in New Zealand. Daryn is a very stylish surfer, a great artist and a very close friend. We went to his wedding in September 2011, on the North Island of NZ and hung out with his wife Angela and their triplets; Harper, Willow and Lennox. The tee shirts are 100% cotton, pre-shrunk, regular fit, in sizes S-XL. There are two designs to choose from. Ordering is simple. Email Margie with your order and she will send you a PayPal invoice which you can follow to payment. Contact; [email protected] All prices are in Australian dollars and include GST. All orders will get a free TWS postcard "How to care for your alaia". Postage within Australia is FREE for up to two tee shirts. For three or more tee shirts, add $15. Postage overseas will be quoted but expect between $8 and $15 for up to two tee shirts depending on where you live. So here are the deals... Margie can tell you all about them. Tee Shirts Wood Tee - a funny take on the iconic I (heart) NY tees. Daryn has used the shape of our logo in place of the heart symbol. This shape, which became our logo, began as the wood inlay that Tom uses to sign his name on wood boards. I really liked the simplicity of the shape and made it our logo years ago. The shirt is a bit silly and mysterious. It doesn't even bear our Wegener name, but anyone who really knows wood surfboards, will know it. I guess you gotta love wood! This design is in white only. Sizes S, M, L, XL. XXL or larger please ask. Cost $40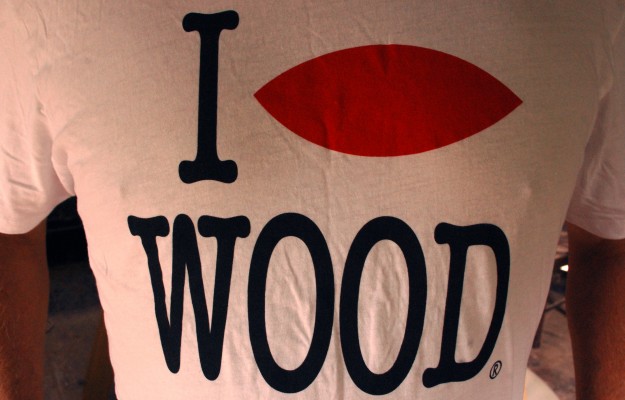 Timber Axe Tee - this is a drawing of Daryn's that appears in be in a sketch pad. A timber board has been stuck in a tree trunk, fin first. The caption reads; The key to great log riding? A Tom Wegener timber axe! This design is in Marle Grey, Navy Blue and Olive Green. Sizes S, M, L, XL. Cost $40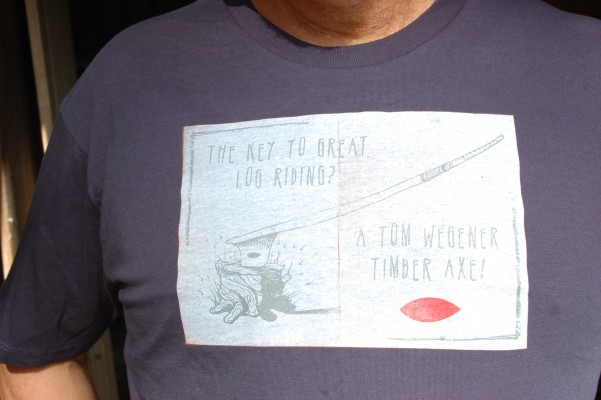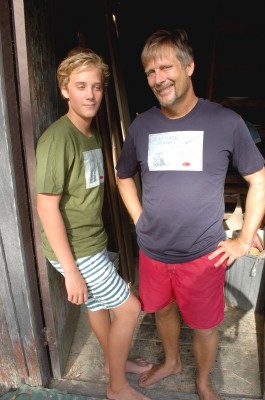 Custom Surfboards Order a custom alaia or bodyboard in February and get your tee shirt for free! Alaia surfboards have a round bottom and deck. My bodyboards have a flat bottom and deck. Alaia 5'6 - 6'6 $600 plus free tee of your choice Alaia 4'0 - 5'5 $400 plus free tee of your choice Bodyboard up to 4'0 - $220 plus free tee of your choice Extra - Custom artwork on request from $30. Freight charges will vary depending on location. We can quote freight.