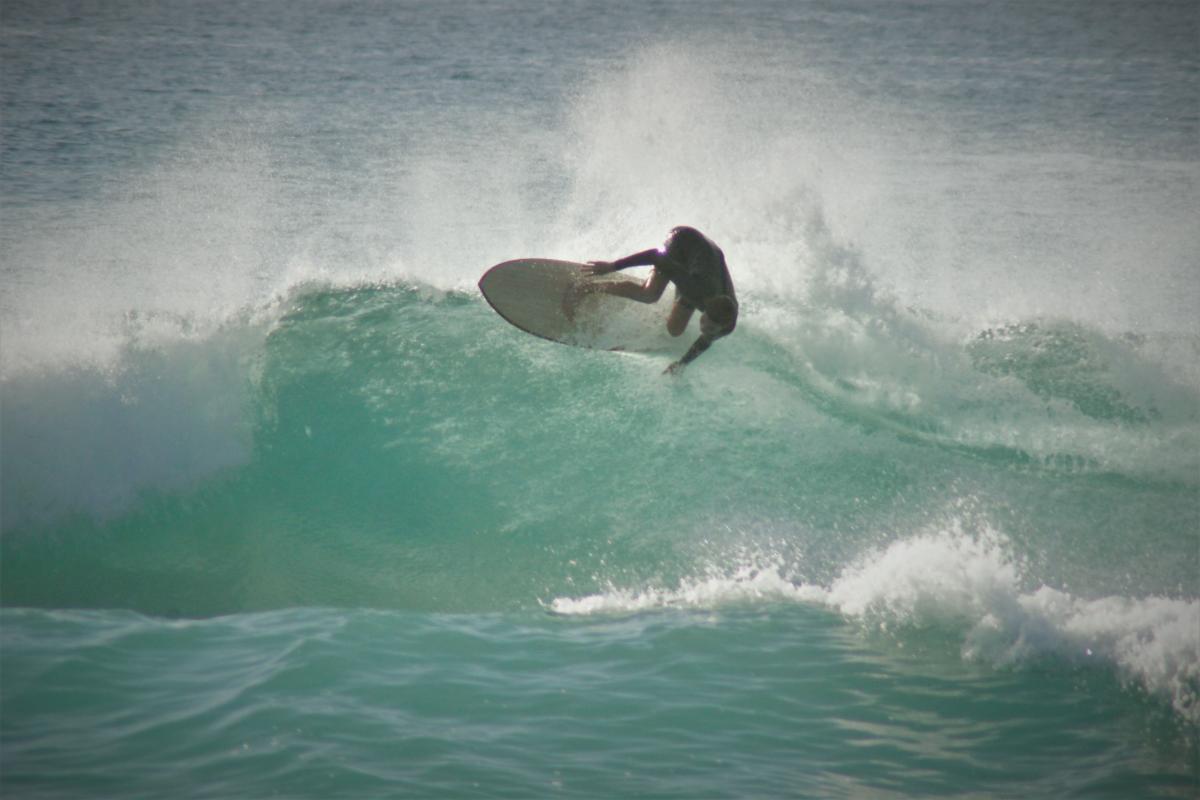 Tom Morat testing the new super light 5'6 fish.
The corky method has opened the door to new feels and rides for fish and mid-lengths. I very the flex, spring and weight of the boards and there are lots of variations!  I can make them very light and rigid which makes them quick to turn and respond. Or, I can make them with flex through the board giving drive and gouging turns.  It seems with flex you are looking further ahead when you turn and feeling where you are going to be.  The board is not quick to react, but when it does it springs you forward and you get further than you would with a more rigid board. Flex brings flow while rigidity brings immediacy to turns and you need not plan too far ahead. Personally, I prefer flow.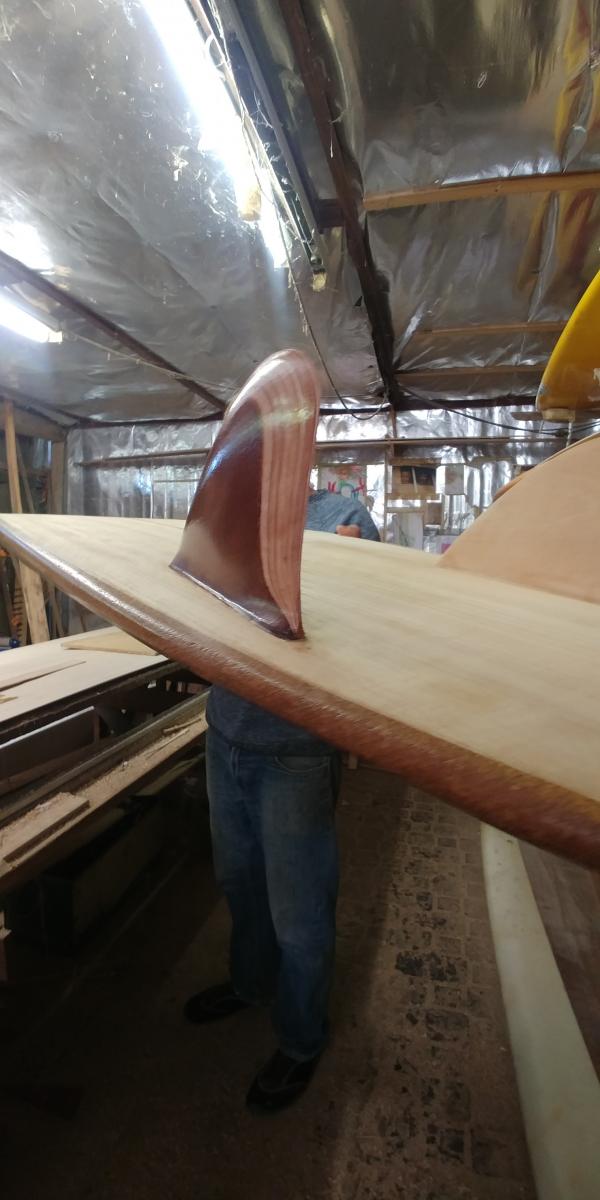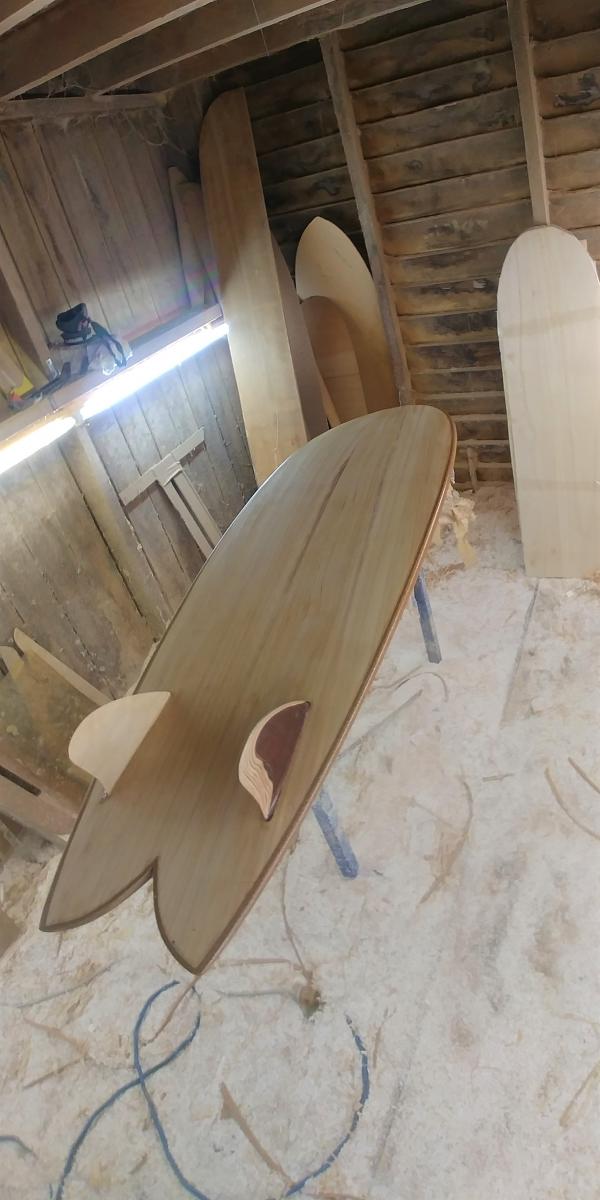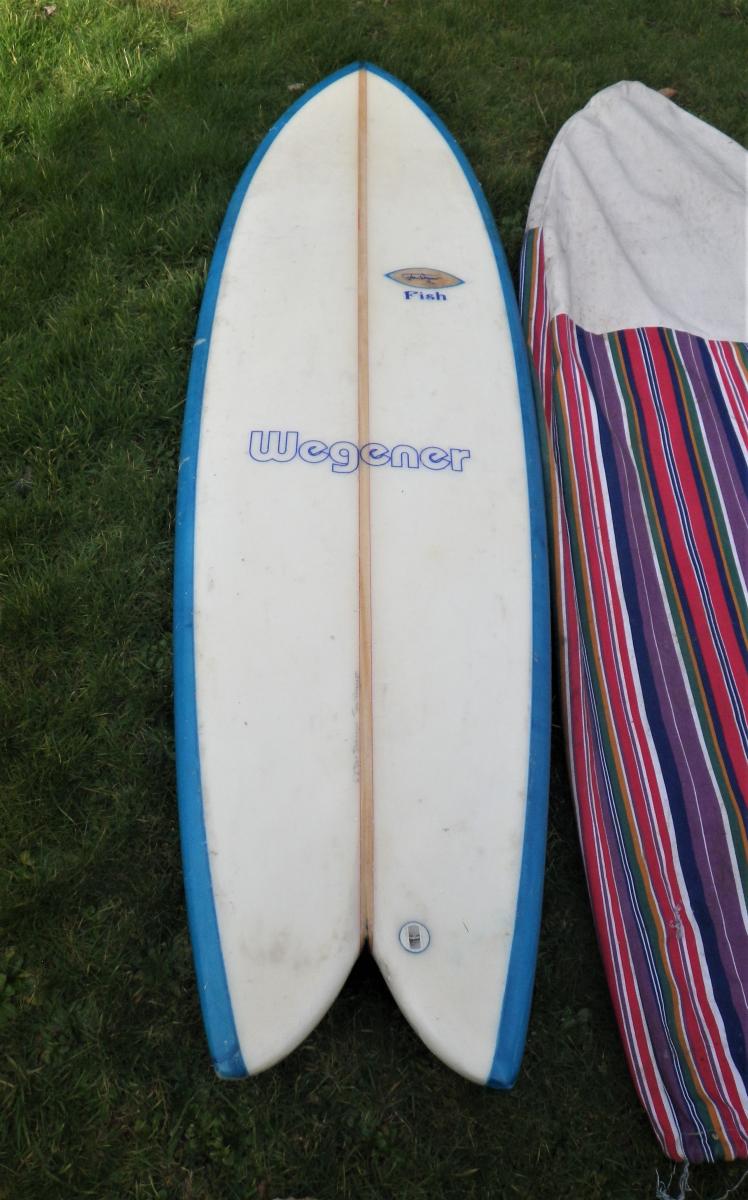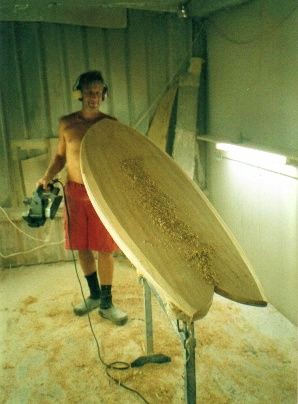 The first two shots are light corky fish. The third is one of the first fish I made in Australia in 2000 and the Fourth is a hollow unglassed fish I made in 2005.
I have been surfing fish and twinfins since the 1980s.  I loved my Bobby Owens twinny and had a proper 1970s rocket fish custom made in 1988. I enjoyed my brother's quads in the early 1990s as well as Skip Frye fish.  Coming to Australia in 1998, I started making a version of a Frye fish and loved them on the points. Eventually, I made hollow wood fish which may have been a little too heavy for the fish design. Now I am enjoying working with flex and the corky method.
The single fin mid-lengths have been a constant in my life as well.  I actually grew up in the singlefin era and remember the surfing of the time as being more flowing and hypnotic than today.  I can make a very wide range of these boards.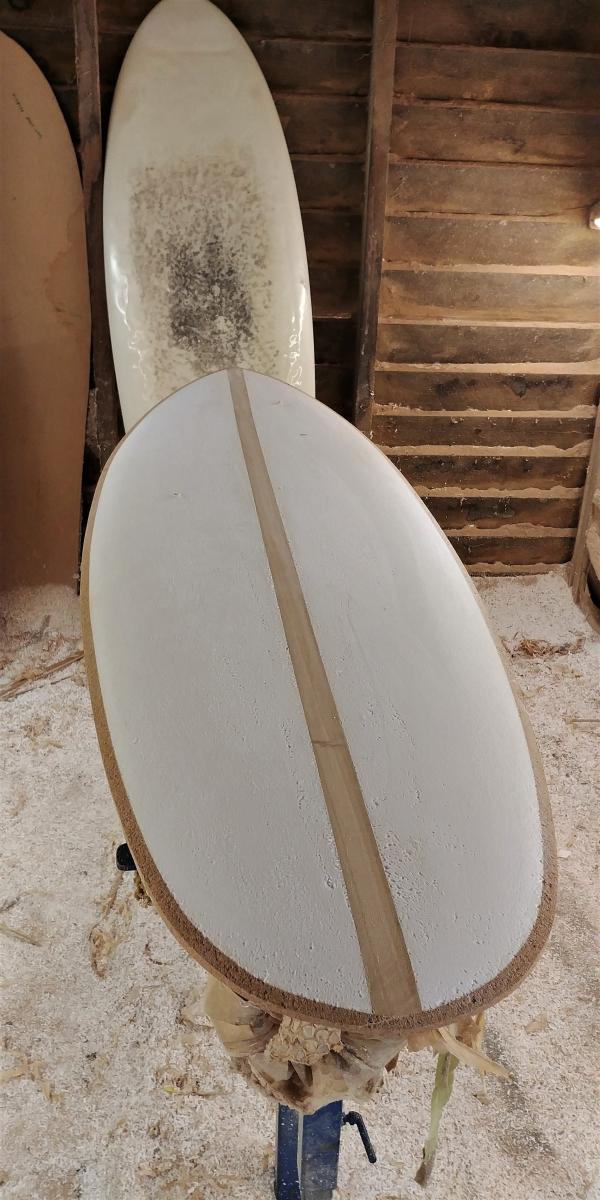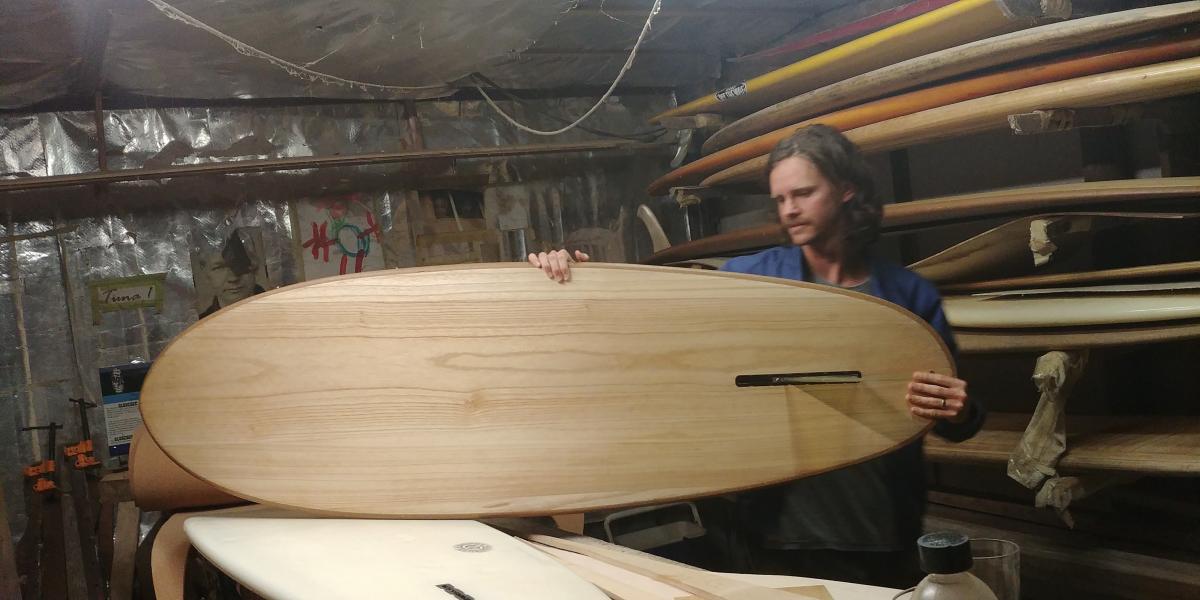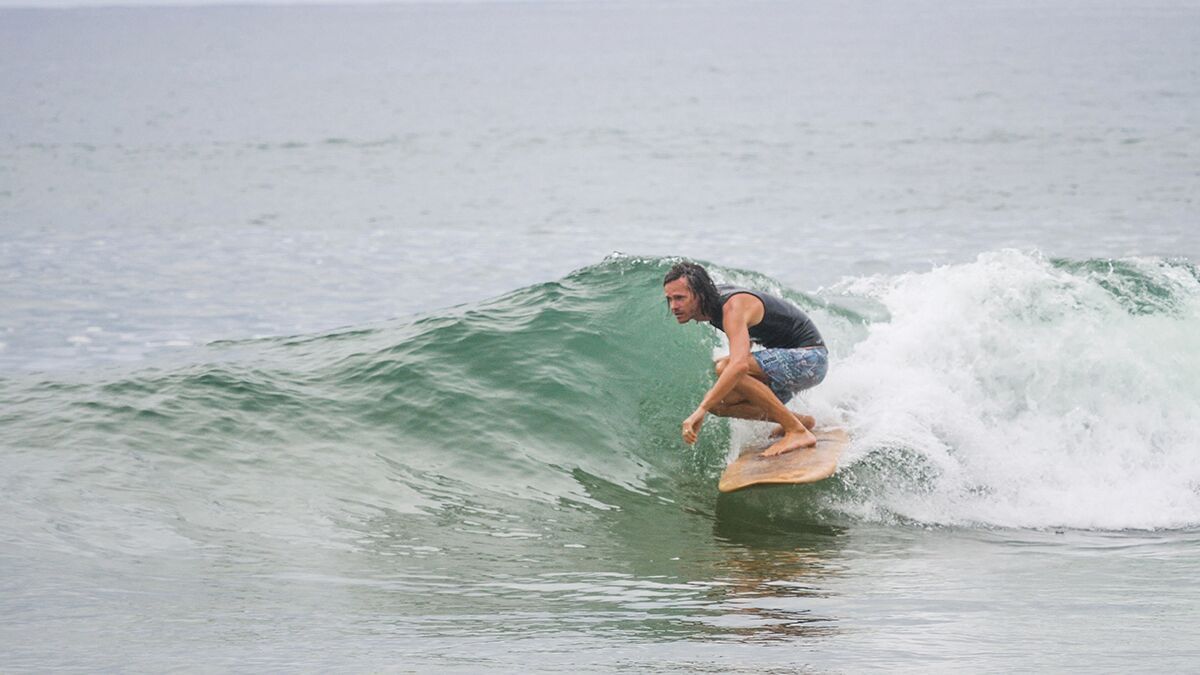 This is Zac Gunthorpe on one of my first corkys.  He is a smooth flowing surfer and he feels this board fits him perfectly.