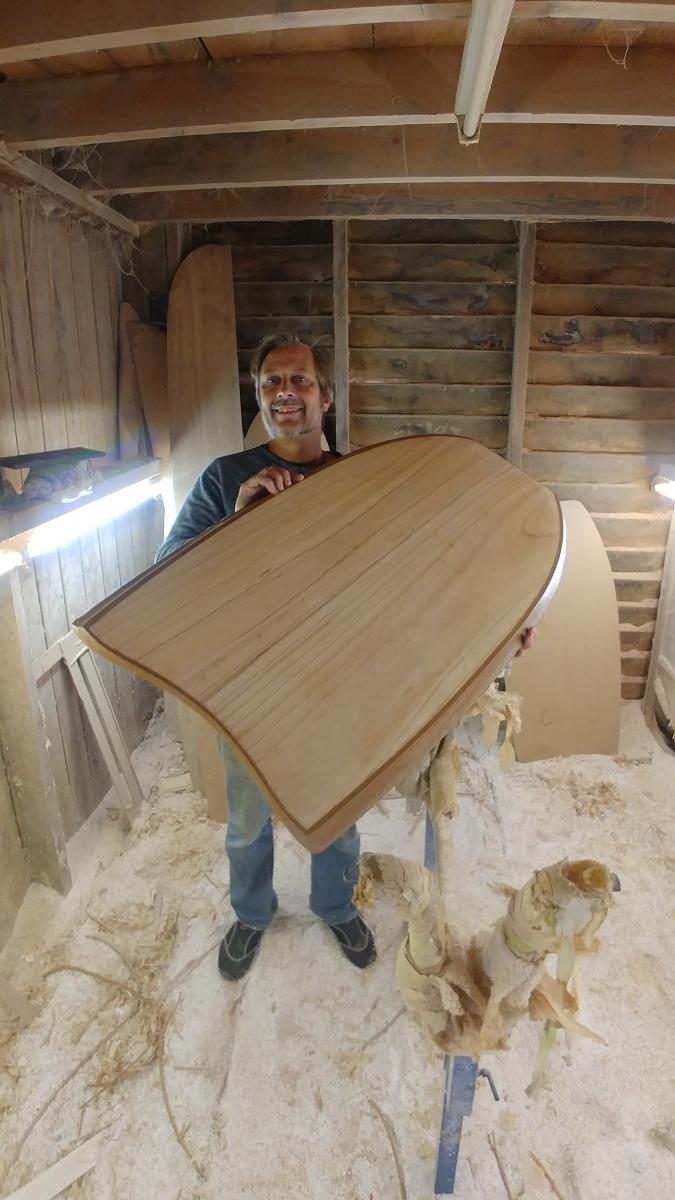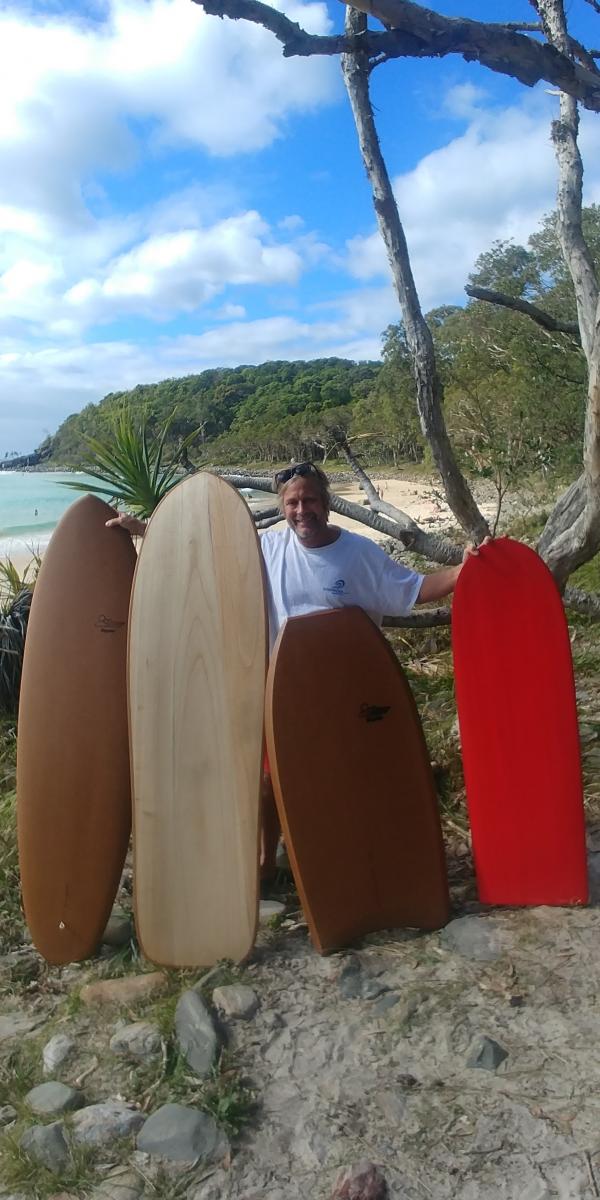 The boogie board by Tom Morey is a masterpiece in surfboard design. In 2008 I sort of forced myself on Tom Morey to thank him for his remarkable contribution to surfing.  He was at first agitated with me but then then I showed him my alaias and he remembered me from the Donald Takayama team rider days.  We had a long talk about design.  He is a beautiful, generous man.  I give thanks to his achievement every time I make one of his designs
In 2014 Wegener Surfboards sponsored the finless pro division of the Noosa Festival of Surfing.  Lots of amazing boards were displayed, but JJ Star won the event by standing on a boogie board.  The surf was tiny and to everyone's surprise, a 4' soft boogie board with heaps of reverse rocker zipped across a knee-high wave faster than a much longer, buoyant board.  I studied JJ's board and found that a goldfish could nearly live in the concave on the bottom of his board.  It was like an upside-down spoon. I have worked with JJ on corky versions of his board and now I supply surfboards through his shop in Crescent Head, the Station Surf Shop.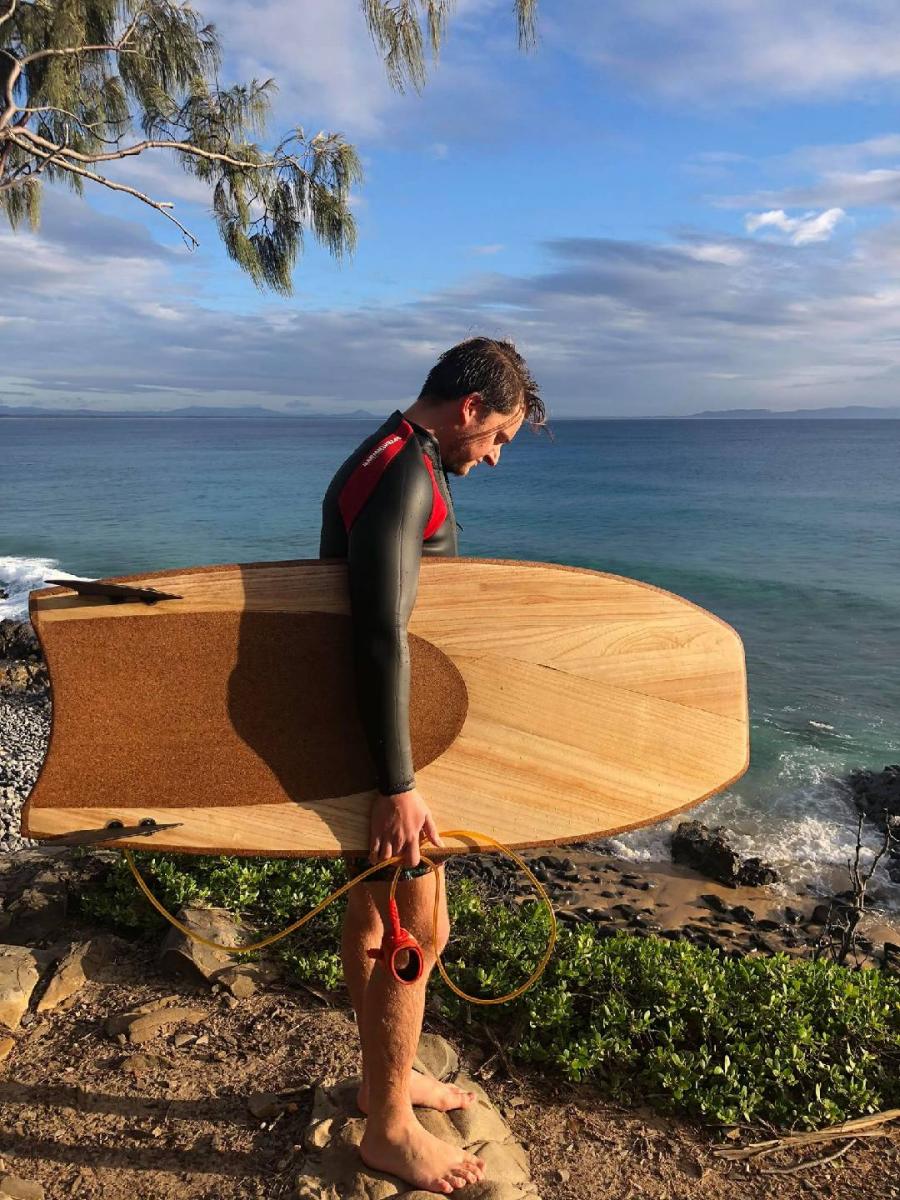 Above, Alistair Braken shaped this Speed Square with me.  It rides great as both a finned and as a finless board.
These boards are complex to make.  There is a lot of measuring, cutting and gluing so they are expensive:  $650. Speed Square  $850.